Welcome to the Great Room
________________________________________________________________________________________________
The Great Room's cedar ceiling climbs four stories high and is held up by stone pillars with hieroglyphs engraved upon them. Three of these stories contain balconies looking out onto the Great Room. The walls are decorated with strange assortment of musical instruments and Ancient Egyptian weapons. There is an enormous fireplace (big enough to park a car) with a plasma-screen TV above the mantel; it is flanked by two leather sofas. There is a giant snake-skin rug on the ground. In the center of the Great Room is a black marble statue of Thoth.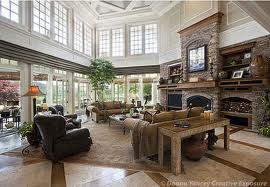 Here you can
Chill with other Magicians.
Watch movies or Tv
Studie
Take naps
and many others things
Ad blocker interference detected!
Wikia is a free-to-use site that makes money from advertising. We have a modified experience for viewers using ad blockers

Wikia is not accessible if you've made further modifications. Remove the custom ad blocker rule(s) and the page will load as expected.