Welcome to the Dorms
________________________________________________________________________________________________
The dorms are a collection of guest rooms, enough to easily house a hundred people, some of which are adjoined. These rooms are outfitted with a kitchen and a bathroom (often stocked with the user's favorite snacks or toiletries as applies). Each room has a king-sized bed with an Egyptian headrest (to prevent one's ba from leaving during sleep) and a deck. Each room also has a closet that is typically stocked with clothes made from linen, cotton, or other non-animal materials.
One the east side is the girls dorms. NO BOYS ALLOWED!
To the west, the boys. Again... NO GIRLS ALLOWED!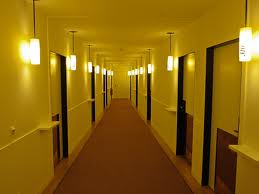 Girls Rooms
Room Three
Edit
Boys Rooms
Edit
Room Three
Edit
Ad blocker interference detected!
Wikia is a free-to-use site that makes money from advertising. We have a modified experience for viewers using ad blockers

Wikia is not accessible if you've made further modifications. Remove the custom ad blocker rule(s) and the page will load as expected.